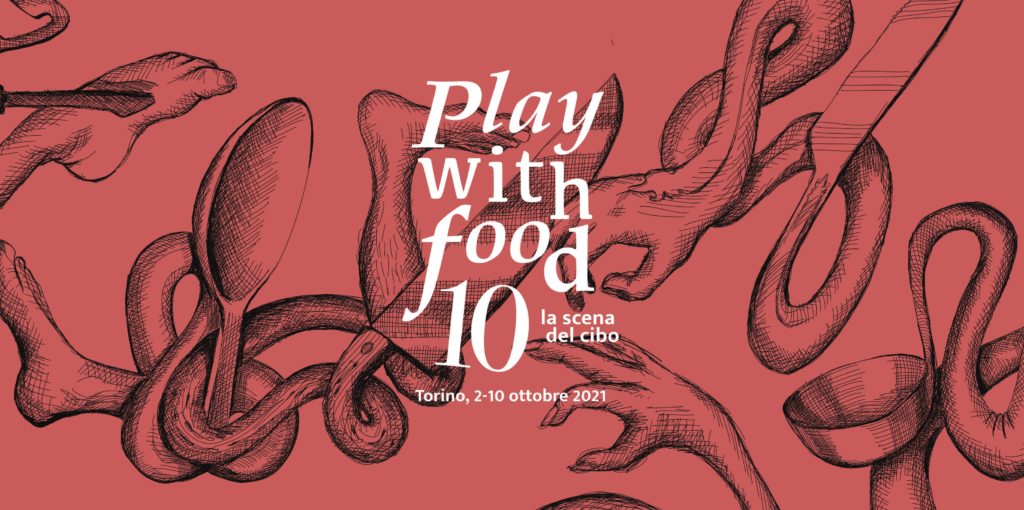 Ci siamo!
La decima edizione di Play with Food – La scena del cibo si svolgerà a Torino dal 2 al 10 ottobre 2021!
10 giorni di spettacoli, appuntamenti conviviali ed eventi speciali, con artiste e artisti da tutta Italia e dall'Europa: state of the [art] – Vita Malahova – Cuocolo/Bosetti – Batisfera Teatro – Michele Sinisi/Ninni Bruschetta/Elsinor – Collettivo LunAzione – L'Amalgama – Giulia Cerruti/Compagnia Crack24 – La Ribalta Teatro – Le Sillabe – Alessandro Sesti – Roberta Calia/Casa Fools – Bartolini/Baronio.

E per iniziare a calarci nel clima del festival, vogliamo regalarvi un piccolo spoiler: un'anteprima della nuova, stupefacente immagine firmata da Cesco Rossi!

Che ne dite? Siete già abbastanza elettrizzati anche voi?
Play with Food è realizzato con il sostegno di Città di Torino, Torino Arti Performative, Camera di commercio di Torino e Fondazione Sviluppo e Crescita CRT.